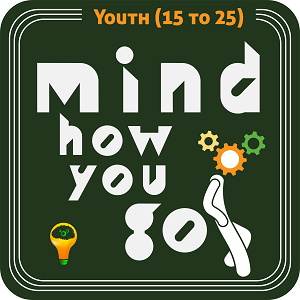 About Course
Mind How You Go (youth) is an emotional wellbeing and positive mental health workshop that is available 24/7 for young people (aged 15 to 25 years) all across Ireland.
Course Outcomes: young people will learn how to mind their mental wellbeing, build resilience, reduce stress and anxiety. All of which can be done from the comfort of their own homes or other private space and in their own time!
Each chapter will provide tools to help you to look after your mental health while navigating through lives ups and downs. This course aims to support you in your personal mental health development; providing you tools and skills to last a lifetime.
Show More
Course Content
Mind How You Go Level – How it Works!
Chapter 1 – Releasing Unrealistic Expectations
Chapter 2 – Managing Thoughts, Feelings and Behaviours
Chapter 3 – Acceptance and Compassion
Chapter 4 – Mindfulness
Chapter 5 – Discoverer, Noticer, Advisor and Values (DNA-V model)
Chapter 6 – Self Care
Chapter 7 – Feedback
Further Support